1983

Intech Electronics Corp. Taipei Headquarter ‧ Taichung ‧ Tainan ‧ Hong Kong ‧ Shanghai ‧ Dongguan

2007

Da Yuan Development Co., Ltd.

Tainan, dubbed the cultural capital of Taiwan, is well-known for its delicacies and snacks. Tainan's tourism development also holds a promising future. Li Hsi-chi, the President of Da-Yuan Development Co., Ltd., hoped to contribute to his home of Anping by opening an international hotel to make his old neighborhood shine like a crown jewel. Li chose to partner with the InterContinental Hotels Group (IHG), the world's largest hotel chain, and in 2011 Da-Yuan Development Co., Ltd. and IHG inked an agreement. The Chinese name of the joint venture includes "Da-Yuan," the moniker given to Anping over 400 years ago. Planning for the construction of the Crown Plaza Tainan began alongside the establishment of Da-Yuan Development (Tainan), with NT$3 billion earmarked for the joint development of tourism in Anping with the local government.

2017

Crowne Plaza Tainan

The Crown Plaza Tainan is located in Anping, which is home to a diverse ecosystem, many historical sites, and a great amount of cultural heritage. This beautiful location is close to the Yanshuei estuary and a 32-acre lakeside water-bird park, and the hotel also faces the Taijiang National Park which covers a combined marine and land area of over 150 square miles. The hotel boasts unbeatable sea views and an ecological corridor, in addition to breathtaking sunsets along the nearby Anping beach. The property occupies over 160,000 square feet in total and is managed by IHG.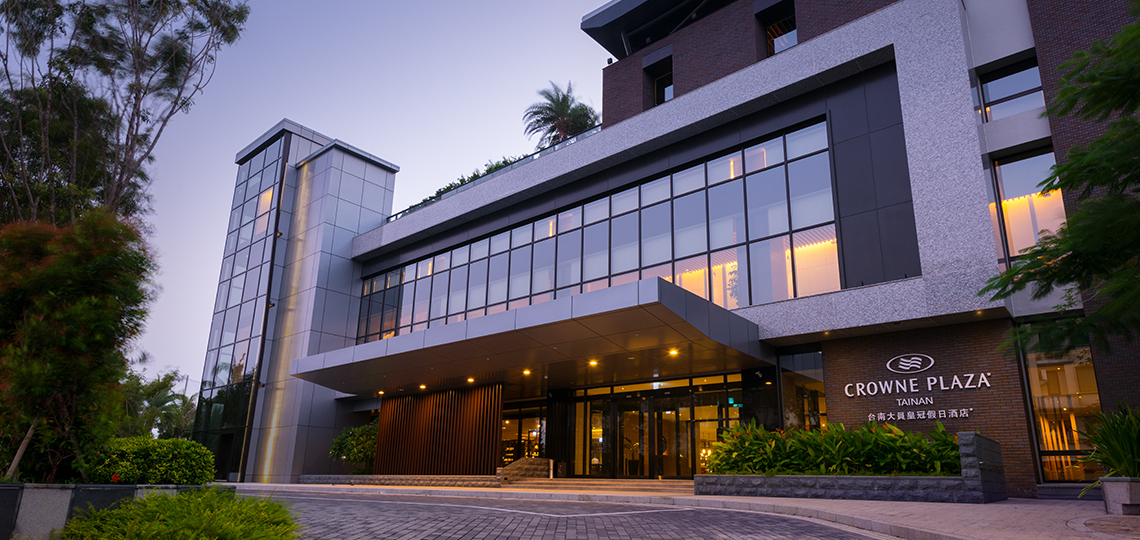 The hotel architecture features a mixture of modern design and local culture. Crowne Plaza Tainan will be your best choice, whether it is for holiday, business meeting or romantic wedding.