News
News
Announcement
Epidemic Prevention & Amenities Annuncement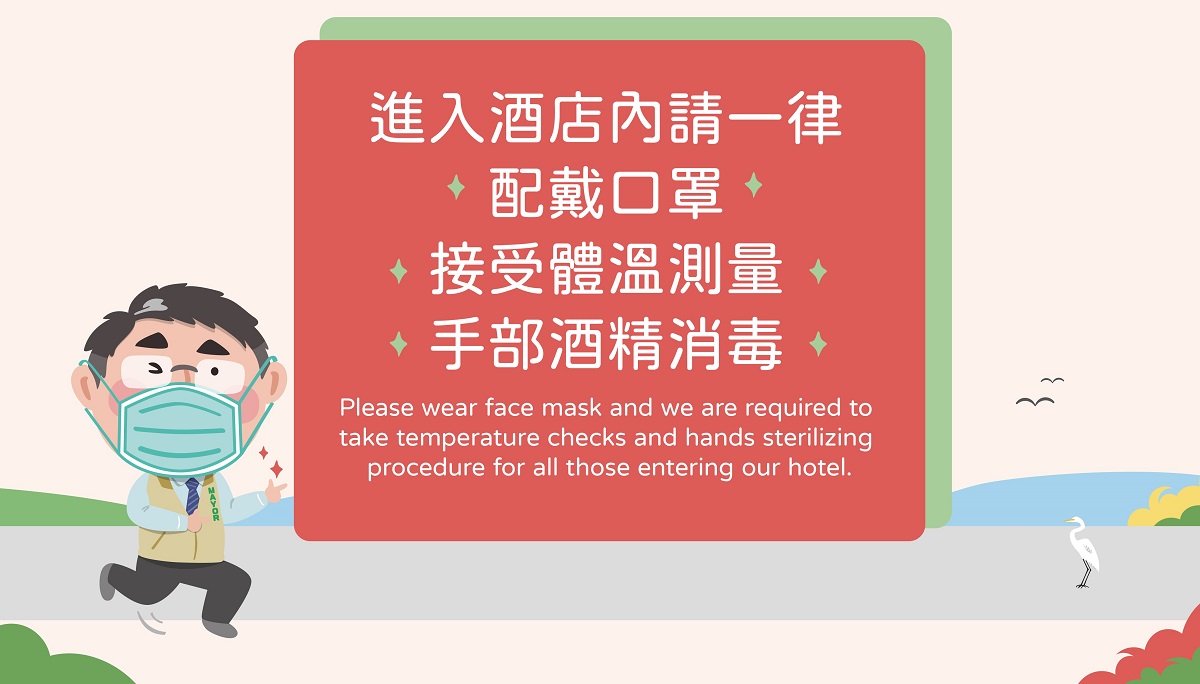 Following the new pre-cautionary regulations announced by Central Epidemic Command Center on 27 Apr., 2022, we will continue to Level 2 COVID-19 Alert and implement strict pandemic pre-cautionary measures including, staff compulsory mask-up, and continue to deep clean and disinfect these areas in order to safeguard our environment. We will incorporate the epidemic prevention measures and perform rolling update.

Due to the COVID-19, ELEMENT and REN·KAWARA business hours will be temporarily adjusted as follows:
ELEMENT: Daily Breakfast 06:30-10:30, Daily Lunch 11:30-14:30, Friday to Sunday Dinner 17:30-21:30.
REN·KAWARA: Sat. to Sun. Lunch 11:30-14:30, Wed. to Sun. Dinner 17:30-21:30.

Health Club
As COVID-19 epidemic continues to be severe, to comply with government regulations, the follow preventive measures have been taken by the hotel from April 22nd, 2022: You will have to prove that you have been triple-vaccinated against COVID-19 when entering the gym. Please wear a mask all the time and maintain social distance. We kindly ask for your cooperation.
Please note that the hotel's various measures will be adjusted by rolling wave planning according to the central policy.

Banquet Service
The current mask-wearing rule, which requires masks to be worn at all times, should be implemented.
1.When singing indoors or outdoors.
2.Toast to one-by-one every table is prohibited.